5 Frequently Asked Questions About Long Term Care Insurance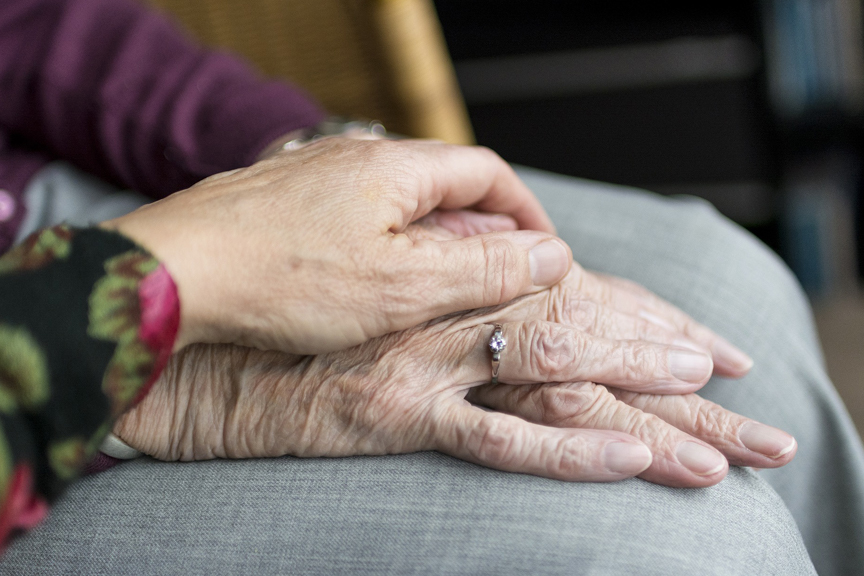 We recently had an inquiry from a client who was looking for advice to help fund care for her father. In his 90's, her father was a widower, now living alone in the family home. While our he didn't want to leave his home, his fixed income barely covered his bills, let alone the staggering cost of care that he required as his physical and mental health began to decline.

The cost of caregivers to help him prepare dinner and take his medications in the evening was running over $2000 per month. The situation wasn't financially sustainable, and our client was at her wit's end trying to take care of her father and pay all the bills. She was exploring home equity loans, reverse mortgages, and even tapping into her own retirement funds.

We wish we could say that this situation is rare. However, about 52% of Americans turning 65 today will require long-term care services at some point in their lives, according to the U.S. Department of Health and Human Services. Unfortunately, traditional healthcare does not cover in-home care, assisted living, adult day care, nursing home or nursing care. These are all paid out of pocket, except under a few very narrow circumstances.

Here is a snapshot of a few options and their costs:
• Adult Day Care - Over $1500 per month
• Assisted Living Facilities – Over $3500 per month
• Nursing Home Care – Over $7,000 per month (over $8000 for a private room)
• In-home Care - $20 to $65 per hour

With no insurance coverage, long term care forces many families to make difficult financial decisions in an emotionally charged environment. So how can you avoid this situation and be sure that you and your family are prepared in the event that you need long-term care? Consider investing in long-term care insurance.

Here we answer 5 Frequently Asked Questions about long-term care insurance.
What is long-term care?
As defined by the AARP, "long-term care is a blanket term for services that can help you meet medical and non-medical care needs if age, injury, illness, disability or cognitive impairment affect your ability to take care of those needs yourself."

What is long-term care insurance?
It is an insurance policy that will provide coverage for nursing home care, home healthcare, or assisted-living facility. Again, traditional healthcare does not cover these costs.

Like other forms of insurance, long-term care insurance is an investment you hope you won't have to tap into. But, if you need it, having long term care insurance can protect your estate and assets and save you and your loved ones from financial catastrophe.
How does long-term care insurance work?
In pricing and process, buying long-term care insurance is very similar to purchasing life insurance or disability insurance. There are a wide variety of companies that offer it, plans, and coverages. (Be sure and have an experienced professional help you sort through all of the different options and choose a policy that makes the most sense for you and your family.)

Once you purchase a policy, you will pay annual premiums for the coverage. As long as you are paying the premiums, your long-term care insurance is guaranteed regardless of your age or condition.

If you should need to use your long-term care insurance, benefits are paid in one of two ways. Expense-incurred policies will reimburse policyholders for incurred expenses up to a maximum benefit amount. Indemnity policies pay a set amount, and you will begin to receive insurance payments once you are receiving long-term care (after a waiting period).
How much does long-term care insurance cost?
The cost varies depending upon the age at which you purchase the policy, the type of policy, and the coverages you select. But generally speaking, annual premiums are approximately $2700 according to the research firm LifePlans.
Are there other options besides long-term care insurance?
In a word: yes. An option that is gaining in popularity is a whole life insurance policy that you can draw from for long-term care, typically called a "hybrid policy." One advantage to hybrid policies is that they will return money to your heirs if you don't end up needing long-term care.

While it is something that most people do not want to think about, expensive long-term care is both a necessity and a heavy financial burden for many families. Luckily, there are many options, plans, and coverages to help pay for long-term care. At a minimum, exploring long-term care insurance and other options with a financial professional is a worthwhile investment of your time.

For more information about long-term care insurance and other options for funding retirement and long-term care, reach out to our experts at PFGI at 610-422-3530.