Save Money by Preparing Your Home for Winter Now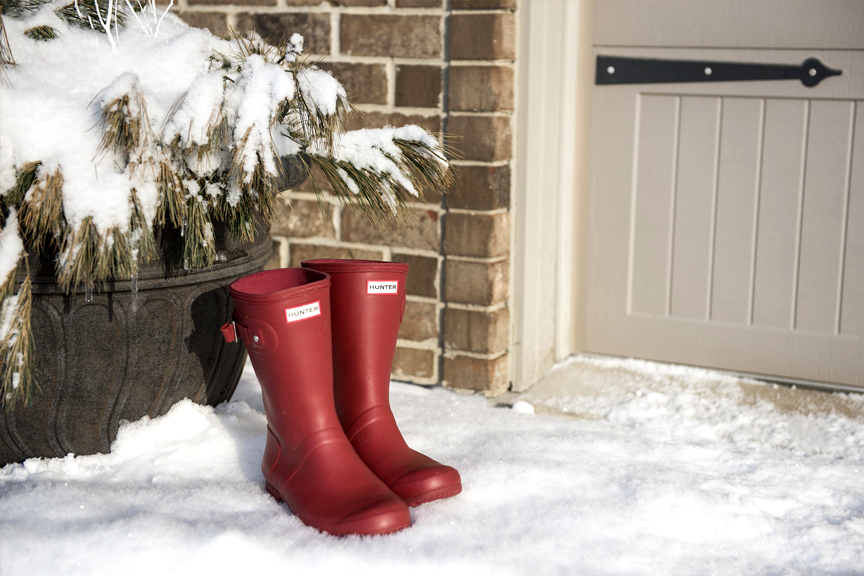 Do you feel that chill? It could be coming from that empty space in your wallet because you had to spend extra money on an avoidable winter repair to your home. Simply put, cold weather can cause damage to your property.
In the insurance world, we've seen and heard a myriad of costly winter mishaps from the common— burst pipes; to the uncommon—frozen tree branch crashes through your window; to the just icky - mice eat through the wiring of your garaged vehicle. Ew.
Yep, we've seen it all and every single one of these things has one thing in common—a costly repair and possible increases in your insurance premiums.
How to avoid all this?
Winterize.
Though it's not as fun as bingeing on Hallmark Holiday movies, spending some time winterizing your home and auto could go a much longer way to keeping your Holidays (and winter) bright.
Use these tips to prepare your home for winter's icy blast.
Inspect your furnace
Contact your HVAC professional to service your system before you start running the heat 24x7. Not only will this keep your system running smoothly, but an HVAC contractor can detect and help prevent potential carbon monoxide leaks.

Prepare your fireplace
Chimney sweeps are not just for Mary Poppins, they're an important part of your winterization routine. Creosote build up in chimneys can ignite at 451 degrees F, and can quickly engulf your chimney. Chimneys should be swept to remove soot and debris before every winter, according to the National Fire Protection Association. A qualified chimney sweep can also do a structural inspection of your chimney.

Trim back trees and branches
Frozen tree branches are beautiful…and dangerous. Weighted down branches hanging too close to your house can break off, shattering windows, and damaging roof and siding. To avoid this hazard, make sure tree branches are cut back away from your home.

Clean the gutters
The only thing worse than cleaning the gutters, is having them torn off your house because they are full of gunk that turns to ice. Avoid the whole debacle, by making sure the gutters are cleaned, after the bulk of leaves have fallen, and before the weather turns particularly frightful.

Roof
Did you or one of your kids get a flying drone toy last holiday season? Now might be a great time to use it to get a bird's eye view of your roof. (Of course, you could also hire a professional to check your roof.) Any broken or missing shingles should be replaced as water that leaks into your attic in the winter can freeze, cracking beams, and causing other damage.

Plumbing
Let's also avoid burst pipes whenever possible! So, remove those garden hoses. Protect hose bibs. If you have a sprinkler system, turn off the water supply for it.

Leaks and Crevices
Check around entries and openings and seal as many cracks and crevices as you can. If you have a garage, seal it as tightly as you can, as it is a refuge for chilly critters. Additionally, either set mouse traps or have an exterminator check your garage as it is very common for mice to make a home inside of the warm hoods of garaged vehicles. They can do thousands of dollars of damage under the hood in the process. Best solution - keep them out of the garage altogether.

For more information on preparing home and auto for winter and protecting yourself with proper insurance, check in with our experts at 610-422-3530.