The Top 5 Money Saving Apps for Holiday Shopping
Spend Less, Save More with these hardworking apps.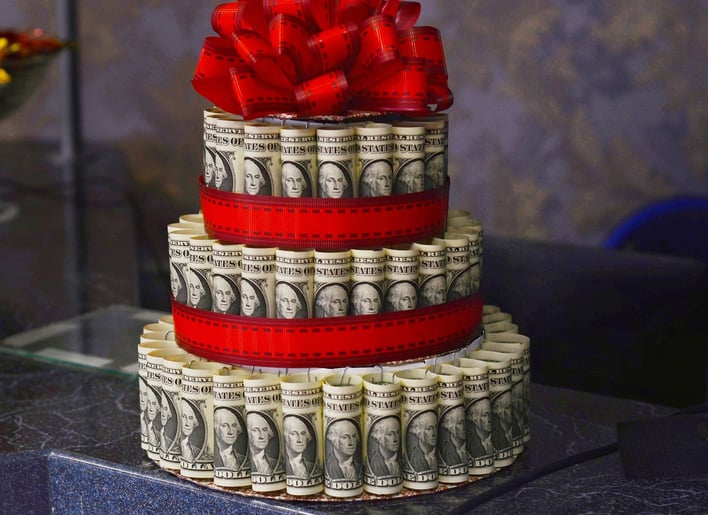 There's a good chance that the holidays will look very different for most this year. With out-of-control inflation and lingering supply chain issues, money is tight for everyone. Yet, wish lists keep growing and gift shopping carries on. So, shopping smarter this year is more important than ever. Good news is some of the best money-saving tools can be downloaded right on your smartphone. So, here we share our picks for the best mobile apps and browser extensions for getting cashback and spending wisely this year.
Rakuten
Rakuten is one of the hottest smart-shopping apps available today. Free to download and sign up, Rakuten provides both discount codes and cashback on purchases. (One of our clients received cashback checks totaling $700 from Rakuten last year.) Partnering with over 3,500 stores and online vendors, Rakuten receives a commission on each purchase - a portion of which ends up back in users' wallets. While most cashback offers range from 1%-10%, customers can find upwards of 40% cashback during the holiday shopping frenzy.
Using Rakuten is simple. The app has a list of partnered retail outlets which allow you to navigate to their online stores from the Rakuten app. Rakuten's extensive network of partnered retailers include Walmart, Target, Kohl's, Dick's Sporting Goods, Nike, Ulta, and more.
While Rakuten's primary focus is online shopping, there is also an in-store savings feature coupons. Rakuten's cashback payments are sent out every three months either via PayPal or a mailed check, and coupon codes are applied instantly, providing both long term and short-term savings.
Ibotta
Ibotta is very similar to Rakuten in terms of saving via coupons and cashback with a few twists. While Rakuten's focus is saving on clothing and electronic purchases, Ibotta's niche is saving at grocery stores and pharmacies. Both apps work with thousands of online stores and physical retail locations, but Ibotta finds a nice balance of saving at both.
Would you like your receipt? Yes, please! Ibotta users should always remember to keep their receipts, because the app allows you to scan them for cashback. Depending on how many receipts you scan, that can add up to some major savings.
Ibotta's in-app experience is effortless. Upon sign-up, Ibotta inquires new users to choose their favorite stores. Ibotta has a list of hundreds of stores, ranging from small regional grocery store chains to large international retail corporations. Whether you're looking to scan your ACME receipt or get cashback ordering online at Target, Ibotta can help.
Honey
Now owned by PayPal, Honey is one of the most reliant web browser extensions for finding coupon codes and discounts online. In fact, Honey is the OG browser coupon detective.
Honey assists in online checkouts for over 30,000 sites by automatically searching for and testing coupon codes. Once you're ready for checkout, you'll see that discounts have already been applied with the help of this browser extension. Thanks Honey!
A free to use money saving service, Honey now has the advantage of being a part of the PayPal family, providing users with even more saving opportunities than before. Plus, Honey is available while shopping on Amazon. Not only does Honey handle saving on Amazon with available coupon codes, but it also compares the prices of the similar items to make sure you're getting the best deal possible.
Groupon
An oldie but a goodie, Groupon has been around for a long time for a reason. While Groupon has discount code finding functions for online shopping, it also makes it easy to find coupons for experiences and activities. Holiday gifts don't always have to fit in a box, and Groupon can help save on everything from a trip to the aquarium to an ax throwing date night.
Groupon is also unique in that the app is hyper-focused on finding deals and fun things to do in your local area.
In addition, Groupon is also partnered with many grocery stores, which is why it's always worth checking the Groupon app/site for coupons before running out for holiday dinner reinforcements.
BrickSeek
Originally meant for LEGO enthusiasts to find rare LEGO sets in stock at certain stores, BrickSeek has expanded into much more, and can be extremely helpful as we're still feeling the ramifications of the COVID-19 pandemic's supply chain issues. Knowing what items are available can be tricky these days, which is where BrickSeek comes in.
While BrickSeek now offers discount codes the site's bread and butter has always been scanning inventory. BrickSeek's inventory analyzer tool can not only provide peace of mind knowing the item(s) you're searching for are in stock, but it also gives a comparison of in-store vs online prices.
BrickSeek is a freemium model app, therefore while there is a basic free version, extreme shoppers can also upgrade to a paid subscription for an even more advanced shopping experience.
Saving money and shopping wisely is just one part of a secure financial future. As the ups and down of inflation continue to wreak havoc, contact us for more information on how you can protect yourself in the present to prepare for a better future. Call us at 610-422-3530 to set up an appointment with one of our experts.
Related Topics

Going Up? Get the Low Down on Inflation
What is Market Volatility and How can You Protect Against It?