Want to Earn Some Extra Income? Explore 3 Side Gigs that Can Put More Money in Your Pocket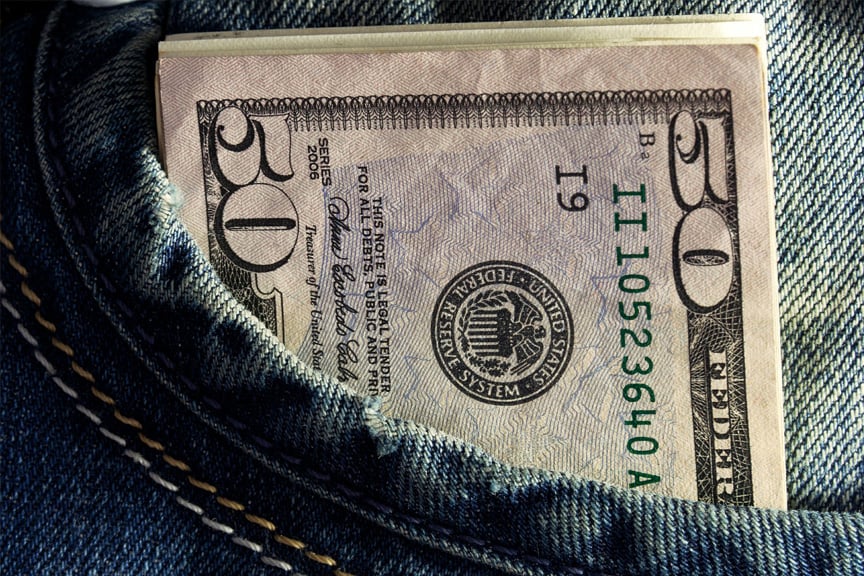 In today's economy, it's becoming more and more common for people to supplement their income with a "side hustle," otherwise known as a side gig. As digital innovation has made it simpler to meet virtually and communicate at all hours, creating multiple revenue streams while still maintaining a full-time job, raising a family, or even enjoying retirement is easier than ever.

While some side gigs are as simple as walking a dog (really), others will require a deeper knowledge base (hello tutoring). Here are three side gigs in high demand with great earning potential.
Delivery Services
"A body in motion tends to stay in motion unless acted on by an outside force," is a very famous quote from Sir Isaac Newton. But what does this have to do with delivery services?

Even as COVID restrictions loosen, many people continue to work from home. And once people are home, they tend to stay at home. So, something that was once unthinkable - having a Wawa hoagie delivered to your doorstep - is now commonplace. And who can profit from this? The delivery service.

And there is no shortage of apps that make it easy to start earning money doing deliveries. DoorDash, Uber Eats, and Grubhub allow you to make money picking up and delivering takeout from local eateries. Apps such as Postmates arrange for deliveries of drinks, food, groceries, and more.

How much you can earn doing these deliveries is totally up to you. Each app differs a bit in how they pay. But, as an example, DoorDashers earn no less than $6.00 per delivery and keep all the tips they earn. There are also promotions for delivering during peak hours. Most drivers report earning around $20 an hour plus 100% of tips.
Pet Sitting
Do you know anyone who got a puppy during the COVID-19 pandemic? Yep, us too. With everyone working from home, 2020 seemed like the ideal time to finally get that dog that the family had always wanted. But now that people are going away on vacation again, and simply getting busier - those pups still need attention. So, there is a huge demand for pet sitters and dog walkers and tons of pet owners willing to spend significant money to take care of their furry friends.

On Rover.com, a popular app for finding, hiring, and paying pet sitters, a ½ hour drop-in visit for a dog is priced anywhere from $15 to $30. If you can book a few appointments, you'd be making $30 to $60 per hour!

To get started, you can join an app such as Rover or WagWalking, upload your profile, and start looking for jobs and answering inquiries. If you want to do it on your own, you can advertise your services via your social media accounts or go old-school and put a flyer in your neighbor's mailboxes.

Pet sitting is a low-investment, high-profit endeavor that can put extra money in your pocket every month.
Online Tutoring
Thanks to apps such as Zoom, you can turn your knowledge, hobby, or expertise into extra money by tutoring and teaching without leaving your home. There is no shortage of topics that you can tutor on, including math, science, reading, foreign languages, English as a Second Language (ESL), computers, writing, and music. Even art and exercise can now be taught in a virtual environment.

Working on your own, you can set your hourly rate. Some tutors earn up to $100 per hour. If you don't want to market your own services, you can use an online booking service such as Varsity Tutors, through which tutors earn anywhere from $20 to $80 an hour.

Tutoring is a great way to earn extra income, while helping others improve their skills, and taking advantage of your own expertise and talents.

Side gigs are great ways to infuse a little extra cash into your budget. But, they don't take the place of budgeting, investing, and making smart moves with your money. For more information on wealth, investing, and being prepared for your future, reach out to our financial experts at PFGI by calling 610-422-3530.